OYAIDE BR ONE TURNTABLE SHEET
£35.00
Description
Description
BR-ONE, made of butyl rubber, is a 1mm thick turntable sheet.  Its excellent vibration damping property absorbs vibration generated on the platter and maximizes the isolating properties of the MJ-12. Usage of BR-ONE is simple, you just place it between turntable platter and MJ-12. It will also have good result when used with any of your more solid turntable mats.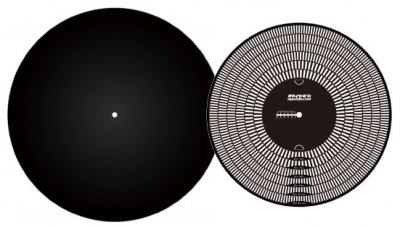 ● Material – Butyl rubber
● Thickness – 1mm
● Weight – 80g
● Attachments – Stroboscope(33/45/78 RPM、50/60Hz 、PP coated paper、Printing on the package)
Overhang gauge(measurement range 5~30mm)
Reviews (0)
Only logged in customers who have purchased this product may leave a review.
Ask a Question
Ask a question about this product
We'll get back to you as soon as possible.