LUMIN U1 AUDIOPHILE MUSIC SERVER
£4,595.00
Description
Description
Lumin U1 Audiophile Network Audio Player
"After years of requests from existing high-end DAC owners, the LUMIN team have taken the finest components from the flagship S1 model and developed them specifically for digital processing and output."
Using a new dedicated LUMIN U1 processor adds upsampling and downsampling for every supported format – all the way from 44.1kHz to DSD128 and DXD – providing maximum DAC compatibility and optimization.

As well as supporting DSD output over SPDIF (via DoP), LUMIN U1 also adds DSD128 digital output via 2 new USB ports.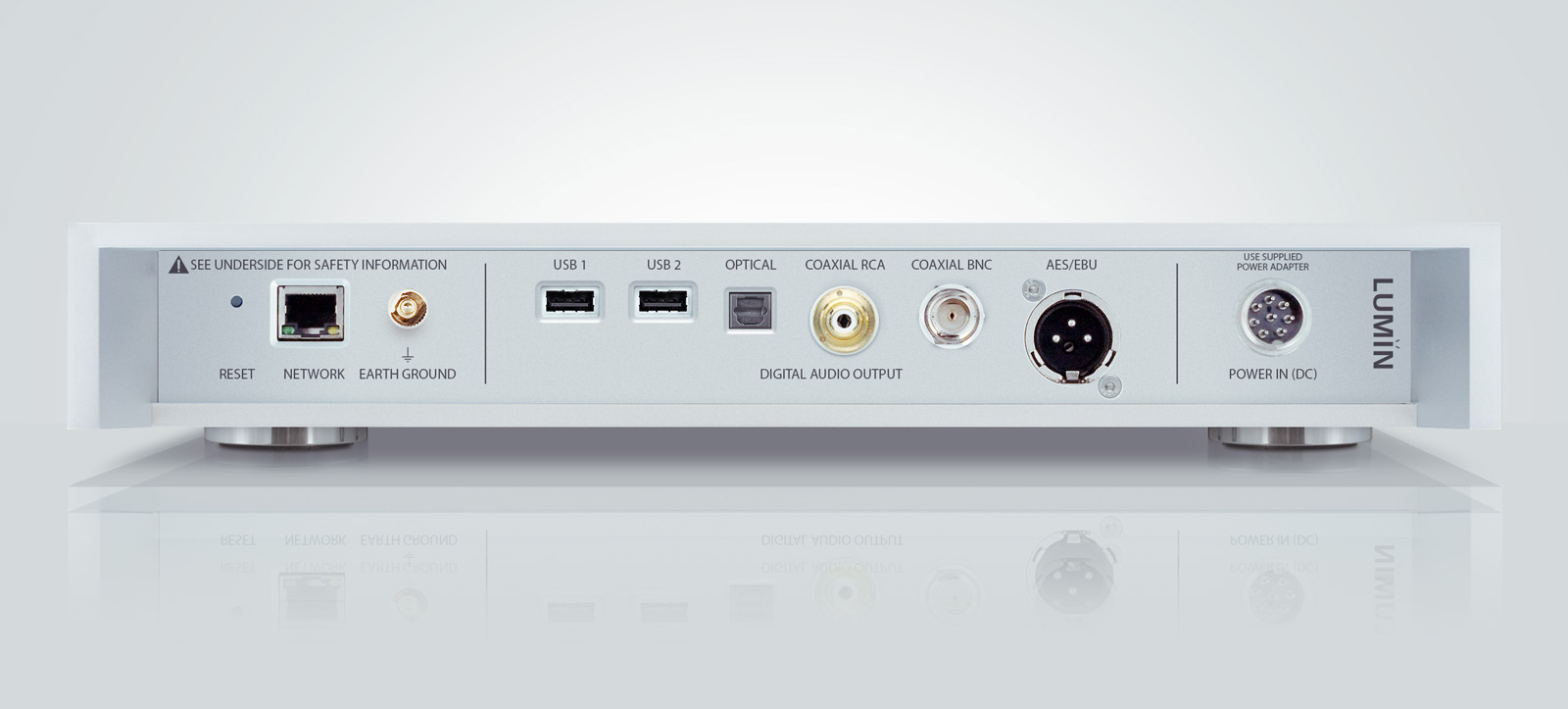 LUMIN U1 – A LUMIN FOR DAC OWNERS

Transport-only unit based on the award-winning LUMIN S1

5 types of digital audio output including new USB

DSD128 5.6MHz
PCM 44.1–384kHz 16–32bit

Native Tidal & Qobuz support

UNIVERSAL

Effortlessly plays everything from DSD 128 5.6Mhz through high-res PCM to mainstream formats FLAC, Apple Lossless, MP3 and Internet radio streams.

SEAMLESS

Gapless Playback, On-Device Playlists and robust music buffering provide a superior playback experience, free from distractions.
Reviews (0)
Only logged in customers who have purchased this product may leave a review.
Ask a Question
Ask a question about this product
We'll get back to you as soon as possible.