iFI Audio iPower Raspberry Pi Power Supply
£49.00
Advanced power supply design
5V for raspberry Pi + Pi 2 + Pi 3
Micro USB connector included
In stock
Description
Description
This is an up-graded power supply for the Raspberry Pi, Pi II and Pi III. It will power your Pi using a micro usb adapter which is included in the sale. Simply plug in and forget. We are selling the power supply itself not the Pi.
The central characteristic of iFi is in pursuit of the zenith in audio performance: it leaves no stone un turned. The all new iPOWER is an example of this. Despite the fact that the iFi Ultra-Low Noise AC/DC adapter was exceptionally quiet and elevated the iUSB and iPhono to punch way beyond their respective categories, the all new iPower is even quieter, up to 10x quieter in fact.
Advanced DC power design – the best has just been bettered.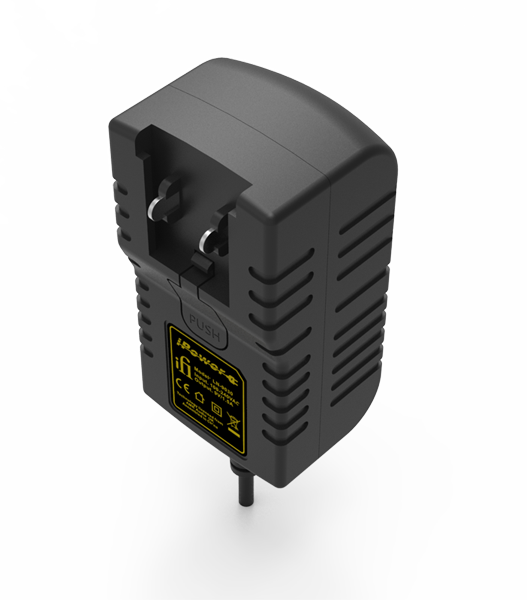 Three years ago, iFi's Ultra-Low Noise AC/DC power adapter set the way and underpinned the whole iFi range from the iUSB to the iPhono leading to their loyal following.
Well, not to rest on its laurels, iFi now has a completely new 'ground-up' DC powered supply.
What audio noise floor?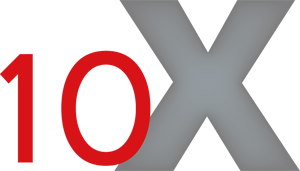 Measured on the Audio Precision 2, the iPower has an astonishingly low audio band noise floor of just 1uV! To put this into context, iFi's very own Ultra-Low Noise AC/DC adapter was in a class of its own at 10uV. Compared to a typical audiophile Linear Power Supply which measured at 20uV, it is demonstrably clear AMR/iFi power supply technology is unparalleled.

12-Element Output Array

Shaping the face of technology, AMR/iFi not only pushes the boundaries of audio design, but power design too. After all, electricity is the "fuel" behind the audio signal.
The 12-Element Output Array dynamically suppresses noise in real-time as it makes its way through the mains. Technology like this is quite simply unheard of in audio power design.
Can be used globally; world-wide suitability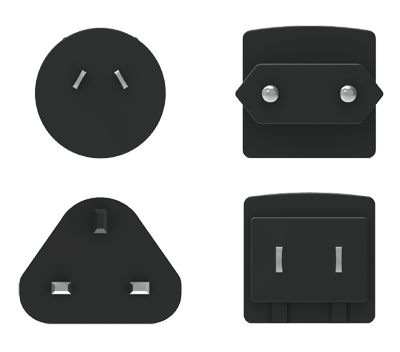 AMR/iFi understands and appreciates that today, being portable and user-friendly is paramount. So the iPower is light, convenient and above all, easy to travel with and work in any country in the world. It comes in 5V, 9V and 12V versions for all manners of DC powered devices and a set of interchangeable pins to span the globe: for USA/UK/EU/AUS electrical outlets. Performance and portability personified.
In summary, all the technology behind the iPower would count for little if it was not audible. Well, it is both. With the all-new iPower, the noise floor is virtually inaudible and the all-important level of refinement (whether listening to an analogue or digital source) has been amplified several notches.
Best of all, all existing iFi-powered devices all benefit, and in the different DC-power versions, the iPower now compliments non-iFi DC-powered products too. So all can enjoy the "sound of iFi."
Reviews (0)
Only logged in customers who have purchased this product may leave a review.
Ask a Question
Ask a question about this product
We'll get back to you as soon as possible.