Fidata HFAS1 Network Music Server
£5,995.00
In stock
Description
Description
The HFAS1 is a one-stop digital audio solution that delivers an audio-quality media server, USB DAC compatibility (network transport), CD ripping, and CD transport functionality in addition to capabilities ranging from music import and playback to data protection.
By giving you the freedom to combine components as desired, HFAS1 makes it possible to create an audio system that reflects your own individuality.
Full details of this exciting new network audio player are on the manufacturers website.
The Fidata network audio player stores all your music using 2 x 1TB SSD drives, everything possible has been achieved to make this an outstanding centre piece for any high end audio system. Just add a quality USB DAC for a high end system to rival the very best.
Today's high-resolution audio files deliver quality that approaches that of master recordings by incorporating an enormous amount of data. With the debut of network audio, consumers quickly have become familiar with the immersive experience made possible by that level of quality. Introducing fidata, a family of network audio components that lives up to the meaning of its name: "reliability."
The fidata HFAS1 is a network audio server that was engineered so that you can enjoy high-end audio.
You can see evidence of our meticulous, iterative approach from the materials chosen for the chassis to the design of the unit's circuit board and its individual components. This product is the cumulative result of numerous prototypes and countless trial listening sessions.
The result is an exceptional level of audio quality that befits the unit's high-end name, packaged in an impressive chassis from which every hint of waste has been spared.
The HFAS1 S10U is £6000, the new HFAS1 XS20U is £8000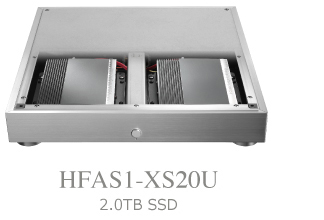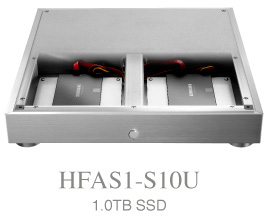 Reviews (0)
Only logged in customers who have purchased this product may leave a review.
Ask a Question
Ask a question about this product
We'll get back to you as soon as possible.