CAIG DEOXIT DP5-6 CONTACT CLEANER SPRAY | WORLDWIDE SHIPPING
£29.95
Description
Description
DeoxIT™ DP5 is perfect to clean surface oxides from mains plugs; interconnect and speaker cable connectors; and moving parts such as volume controls. You only need to use a very small amount, so this quantity will keep your system in tip-top condition for years.
Higher concentrate
DeoxIT DP5 also features a higher concentrate of the DeoxIT chemical that actually does the work. Normally only 5%, DP5 is 25% pure.
How does it work?
Deoxit dissolves oxides and sulphides that form on metal contact surfaces removing those sources of resistance. This restores the contact's integrity and leaves a thin (organic) layer that coats and protects the metal. Special additives prevent the dissolved oxides from reattacking keeping them in suspension and allowing them to be easily dispersed by the mechanical action of the contact.
Shipping
DeoxIT DP5 is suitable for worldwide shipping and through the normal post.
A general purpose treatment for all metal contacts
Cleans switches, volume controls, cable plugs and sockets
Each can contains 150ml
Suitable for all plated (gold/silver etc.) contacts
25% concentrate
Eco friendly pump dispenser
Non-pressurised
Non-flammable
Postable!
MCRU have a clear mission, to help improve the sound and picture quality of hi-fi & home cinema with our cables and accessories. As dedicated audiophiles ourselves we care about system synergy and realize that cables and accessories can make a vast difference to the listening pleasure from your hi-fi system and the picture quality of your AV sources.
We operate from a retail shop in Huddersfield with dedicated listening rooms and trade counter stocked with vinyl LP's and a vast range of hi-fi accessories, personal callers are always welcome.
Most of the cables we sell are hand assembled in our workshops and fully tested prior to dispatch, everything possible is done to the finished article to ensure it improves your system or your money back.
We support some of the world's leading manufacturers of hardware and accessories such as IsoTek Sytems, Pass Labs, Neotech, Tellurium Q, Melco, Mytek Digital, Furutech, DS Audio, PS Audio + many more.
MCRU much more than just cables!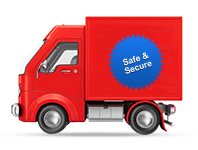 All MCRU's EBAY orders are sent using royal mail, or DPD local couriers. We accept full responsibility if items are lost in transit and will dispatch replacements if a problem occurs. We try to be fair and realistic with postal times and charges and do respectfully request that customers are realistic with their expectations on delivery times.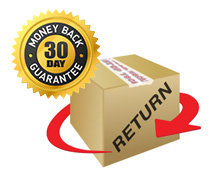 Everything we sell can be returned within 14 days under the distance selling regulations, we do not refund postage there or back as we would hope problems can be resolved prior to the item being returned, please feel free to contact us prior to returning anything so we can try to resolve any issues you may have.
MCRU, Brook Street, Huddersfield HD1 1EB
Call us now:-  07908 056978
Email:- david@mcru.co.uk
Reviews (0)
Only logged in customers who have purchased this product may leave a review.
Ask a Question
Ask a question about this product
We'll get back to you as soon as possible.