Acrolink 7N-P4040F Mains Spur Cable
£65.00
7N DUCC Copper
Sold per metre
Solid core
Data sheet here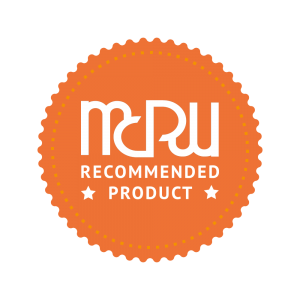 Description
Description
Acrolink of Japan manufacture top end cabling including speaker cables, interconnects and mains cables. MCRU are proud to be associated with Acrolink and have the full range available to special order. We stock 3 of their mains cables off the reel, this model is a dedicated mains spur / in wall cable featuring 7N pure copper manufactured in association with Mitsubishi industries (DUCC copper) there is simply nothing better we have heard for mains cables.
As the main conductor, Acrolink cables incorporate D.U.C.C.* 7N Cu developed by Mitsubishi Cable Industries. With 99.99999% purity, controlled in a base material production process equivalent to that used for semiconductors where high-level quality assurance is demanded, total metallic impurities are kept to less than 0.1 ppm. Metallic purity analysis itself requires precise know-how, and that highly accurate analysis technology is what guarantees such high purity. With respect to crystalline structure deterioration caused by bending when in use, excellent transmission characteristics are maintained using special "Stressfree" processing developed by ACROLINK for self-annealing at room temperature to preserve the optimal crystalline condition.
Dia Ultra Crystallized Copper (D.U.C.C.) is a high-purity copper conductor material for audio and mains cables. It was developed by Mitsubishi Cable Industries. Its crystal grains are grown to many tens of times larger than those of ordinary pure copper, and the crystalline lattice is given unified directionality. The larger the crystal grains, the smaller the crystal grain boundary (boundary between individual crystals), thus providing greater benefit in terms of sound quality. However, the directionality of the metal crystals needs to be unified. That directionality can be observed using analysis phenomena involving irradiating with X-rays, but optimizing production processes such as those for bus production, wire drawing, and annealing results in excellent wire materials with the "optimum directionality for audio signal transmission."
Outer diameter: 12.0φmm
Conductor: hot / cold: 7N Cu DUCC Stressfree 2.0φ super annealed copper single wire (black and white)
Ground: 4N5 super annealed copper wire single wire 2.0φ (green)
Insulator: Eco-based polyethylene resin
Through standing: polypropylene resin
Shield: copper foil tape
Outer sheath: Eco-system polyethylene resin
Conductor resistance: 4mΩ / m
Capacitance: 26pF / m
Reviews (1)
Only logged in customers who have purchased this product may leave a review.
Ask a Question
Ask a question about this product
We'll get back to you as soon as possible.