Are you a Believer?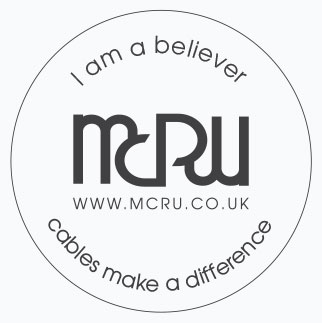 The debate amongst the world's hi-fi owners rages on, does the choice of cables make any difference to sound quality? Many argue that more expensive cables do sound better whilst others say that all cables sound the same so why change from the cheap one's supplied with the equipment!
MCRU are firm believers in cables altering sound quality for the better, proven by 1000's of customer feed backs. MCRU wants you to be a believer that cables make a difference. Visit our stand at the Sound + Vision Show, Bristol, 22-24th February and get your "I am a believer badge" , wear it throughout your stay at the show as our cable team will be patrolling the corridors handing out "mcru goodies" to anyone seen wearing their badge.
For any hi-fi owners who cannot make it to Bristol that weekend, please sign up to our "I am a believer" campaign, there will be names drawn at random throughout the 3 days of the show and prizes awarded to the names drawn, we will notify winners on the day.
Double you chances by also signing up to our facebook campaign.